First of all "meisterhauw" is a old german word which means something like "Strike of a Master". We don't call us meisterhauw because we are thinking that we are the best or masters of the sword. In fact the word is from the fencing manual of Joachim Meyer from 1570. And Joachim Meyer meant a category of five strikes (Zorn / Krump / Zwerch / Schieler / und Scheitelhauw).
"Nun auß disen beiden komen un werden außgelesen fünff / so die Meisterhäuw genandt werden / nit das wer dieselben wie Recht volbringen kann / als bald ein Meister dieser kunst zunennen / sondern das aus denselben alle rechte künstliche stuck die einem Meister wol gezimen zuwissen her gehen / und der sie recht Fechten und brauchen kann / für einen kunstreichen Fechter zuhalten / sintemal alle Meisterstuck in denselben verborgen / und man derer mit nichten kann entberen. Die seind der Zorn / Krump / Zwerch / Schieler / und Scheitelhauw."
Translation from Wiktenauer by Mike Rasmusson under Ⅰ.11r.2:
"Now from these both come five for further reading, as the Master Strikes will be named, not that one can thus fully use the weapon Rightly, and Master this art so soon, but that from them one can Master all proper artful elements which will be acted on from knowing them here, and thus you can Fence properly at need, and become an artfully striking Fencer, who retains all Master principles at the same time, and against whom nothing can be borne. These Strikes are Wrathful, Arc, Thwart, Glancer, and Vertex."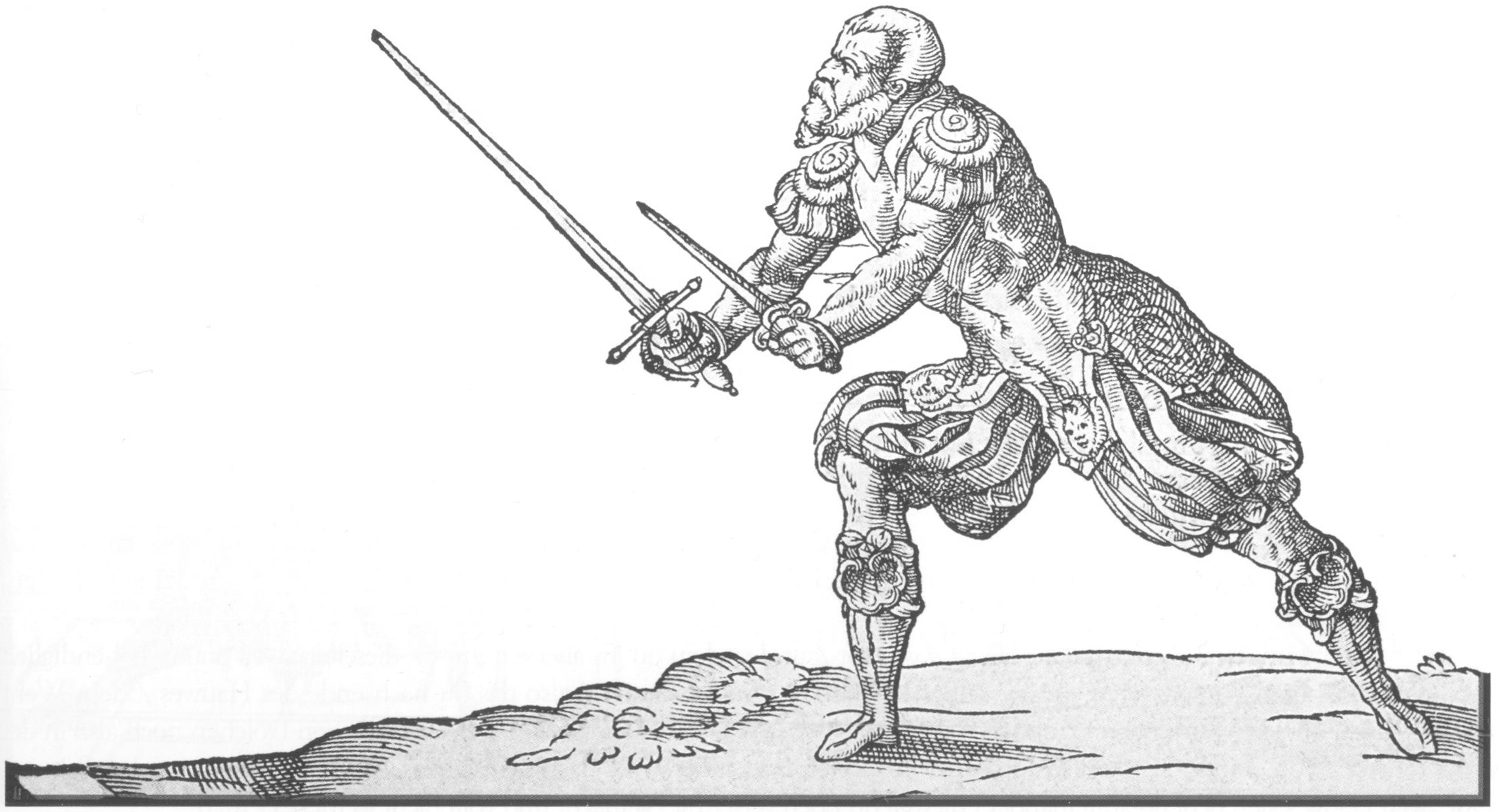 According these passage, meisterhäuwe are a essential part of the teaching with the longsword. Our task is to practise and to master the meisterhäuwe.