The Training is in the eastern gym of the Fridericanum
If you come from Nuremberg (from the south):
Take the A73. Leave at the departure "Bruck". Stay on the right side in the direction "Erlangen Süd" (Erlangen South)
Follow "Paul Gossen" Street till you come to a croosway. Turn left into the "Nürnberger" Street (Nuremberg Street)
Turn directly right into the "Breslauer" Street
Turn left into "Hartmann" Street
Turn right into "Sebaldus" Street
Stay on the Sebaldusstreet until there is a drive on the left side to a parking lot
If you come from Bamberg (from the north):
Same as if you come from Nuremberg.
If you take public transport:
Take the busline 293 to stop Fridericanum
Take the following way on the picture below to come to the entry of the eastern gym: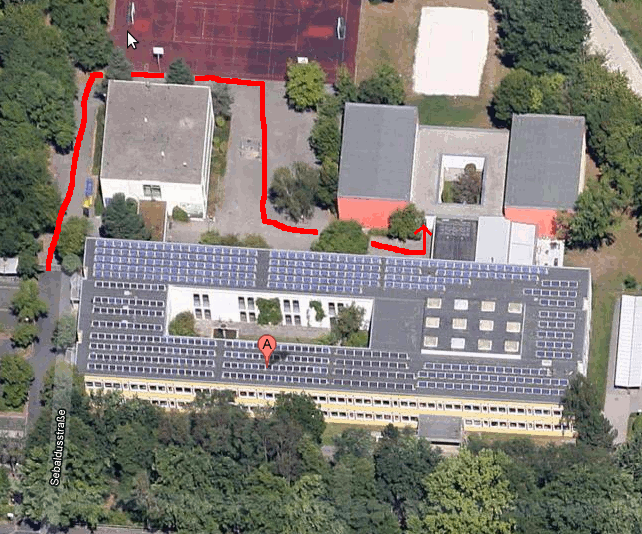 Adresse
Sebaldusstraße 37
Erlangen
91058
Germany
Kommende Veranstaltungen